It's summer in the city, and for some kids the whiff of chlorine is a gateway to months of fun. Philadelphia's Department of Parks and Recreation manages 74 public pools that open in late June and provide hours of fun for children and their families. Hundreds more cool off in public fountains and area splash parks. But not everyone can find relief from the heat safely. Lots of kids, especially in minority communities, don't know how to swim. According to the USA Swimming Foundation, 79% of children in households with incomes less than $50,000 have little-to-no swimming ability. A large portion of these families identify as African-American or Latino.
There are lots of reasons for kids to feel stuck on dry land. Communities still bear the legacy of racist policies and traditions that limited access to the water in minority neighborhoods. When parents can't swim, children are much less likely to learn. And, of course, swimming lessons can be prohibitively expensive for families who cannot allocate extra money for recreation.
Fortunately, help is on the way! USA Swimming Foundation's Make a Splash program seeks to introduce water safety and recreational swimming to one million children throughout the country. Two Philadelphia programs are teaching kids to swim so they can jump into the deep end of neighborhood pools and ultimately, broaden their perspective of life.
We Can Swim!
Girls and boys at the Henry C. Leas Elementary School in West Philadelphia started prepping for swim season months ago at the University of Pennsylvania. Hundreds of students enrolled in the We Can Swim! program, which was founded by Clarissa Palmer (University of Pennsylvania, Class of 2014), along with Dan Schupsky and Marc Christian, assistant coaches for Penn's varsity swim team. The program is a University club and receives funding through the Student Activities Council, and is completely free to participants. It runs from March through May. In six years, demand for lessons has exploded: more than 500 kids signed up to participate, so We Can Swim! created a lottery for admission to meet the demand.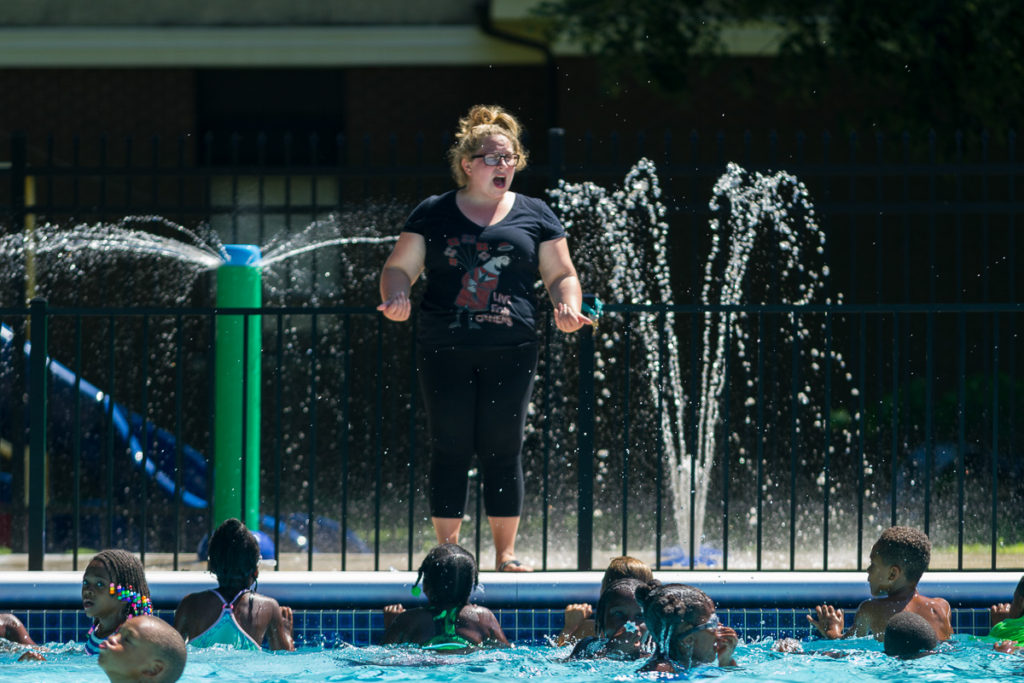 This spring, senior Ben Grau and sophomore Kelsey Majam led dozens of Penn student instructors at Sheerr Pool on Penn's campus and delivered seven weeks worth of lessons to over 200 neighborhood kids. All of the instructors share a passion for swimming and service. They couldn't wait to work with the little ones and their families. Most of the children, from kindergarteners to sixth graders, were complete novices. For some kids, these swim lessons represent their first experience on Penn's campus.
Kelsey, a Los Angeles native, says that she enjoyed feeling connected and engaged with the larger Philadelphia community. We Can Swim! makes Penn a part of the neighborhood in an important way that benefits the teachers and the students. Each group has learned a lot about the other in the process. 
Methodist Services' Summer Camp
As the weather heats up, it's all hands on deck (literally) for Methodist Services in Wynnefield. Their summer camp is the place to be for budding swimmers from all over Philadelphia. For eight weeks, over 200 campers receive a first-class introduction to the water in a state-of-the-art pool on the Methodist Home for Children's historic campus. According to executive director Kathrine Martin, the camp day includes an hour of swim instruction and an hour of free swim play. The schedules model Methodist Services' educational philosophy, which recognizes the importance of both structured and unstructured activities. The camp is designed for children living on Methodist's 22 acre campus, as well as kids from all across the city, including neuro-diverse children. The program costs $165 for eight weeks of fun.
We Can Swim! and Methodist representatives acknowledge that even when instruction is affordable, swimming can be expensive. In addition to professional lifeguards, rigorous safety standards for teachers, and required pool maintenance, kids need basic equipment. This goes beyond kick-boards and water wings, and is particularly important for African American girls. Hair and personal grooming can be a huge problem. "I don't want to get my hair wet!" "My hair won't dry!" "My braids will be destroyed!" These issues can become enormous obstacles to swimming success, but assistance is available. We Can Swim! and Methodist Services both receive supplies from Goggles for Guppies, a California-based nonprofit. In conjunction with the Make a Splash program, Goggles for Guppies has distributed over $1 million worth of donated new swimsuits, caps, and goggles to learn-to-swim programs for disadvantaged children.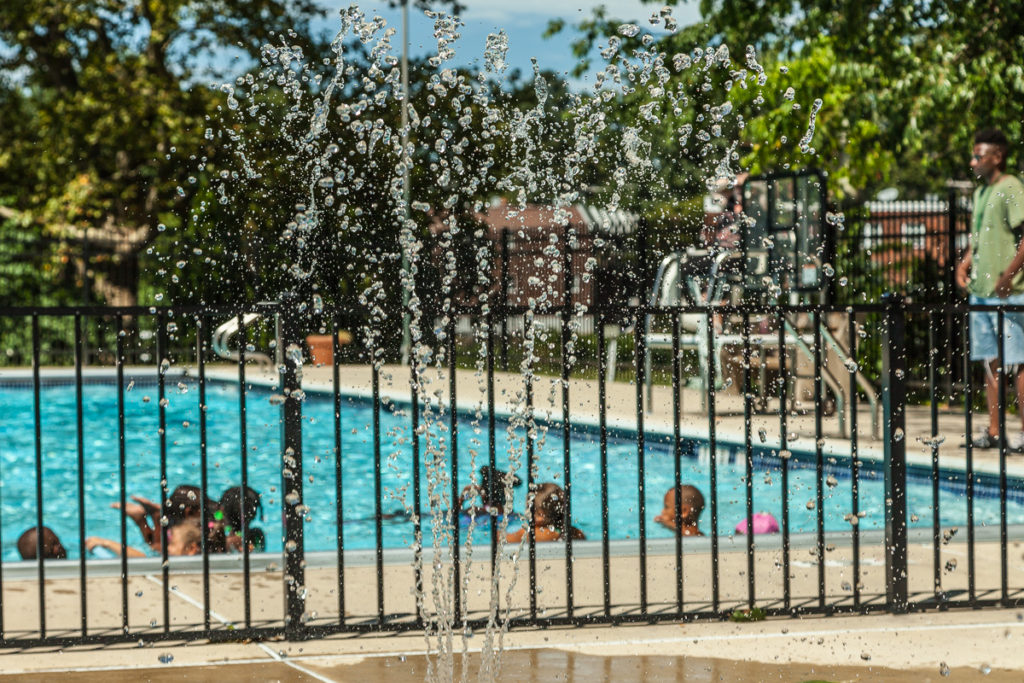 What happens after kids become water safe? Methodist Services provides the next logical steps: campers take a fabulous field trip to the beach. When children play in the ocean and build sand castles on Ocean City's beach, they are often introduced to a whole new world. For some kids, the first glimpse of a body of water bigger than the Delaware River can truly be a life-altering event.    
Becoming Water Safe
Some campers enjoy the water so much that swimming becomes a way of life. Methodist Services is proud to report that many of their alumni have become some of the most talented swimmers in Philadelphia. Some participate in the Philadelphia School District's programs. Methodist alumni train at the West Philadelphia YMCA with the Serpents Swim Team, which teaches leadership and discipline during grueling daily practices that run for two hours. Others join The Salvation Army Kroc Aquatics (SAKA) swim team, one of Philadelphia's premier competitive swimming programs and a top team on the East Coast.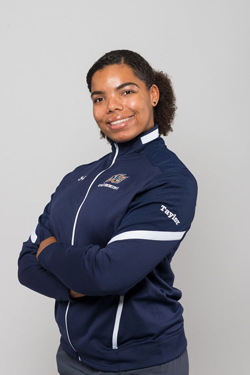 Kaia Taylor is a successful graduate of the Methodist swimming program. She remembers that the lifeguards and counselors taught her to be fearless in the water and motivated her to pursue competitive distance swimming. Kaia attended Girard Academic and Music Program (GAMP) in South Philadelphia for eight years, but navigated buses and trains to make it to Serpents' practice every day by 4 p.m.
Her coach made sure Kaia understood that swimming can take a child with talent and determination much farther than just the other end of the pool. He emphasized employment and college opportunities available for swimmers. She listened and worked hard. Kaia recently completed her freshman year at Division One Merrimack College in New Hampshire, where she competes as a distance swimmer and backstroker.   
Get Involved
How can you get involved? Make sure that you are water safe. If you are not comfortable in the water, USA Swimming Foundation has programs throughout the area for children and adults. Would you like to sponsor a camper at Methodist Services or a We Can Swim! student at Penn? Both organizations welcome your support. As the temperature rises and humidity climbs, more Philly kids will truly be able to make a splash in the pool, on the beach, and beyond.