Since 1977, the University City Science Center's Esther Klein Gallery has explored the nexus of art, science and technology. Its current exhibition, [RE]Imagining Science, showcases collaborations between artists and scientists with six projects that further probe that connection.
"The visual arts and sciences have a shared history of creativity and parallel paths of experimentation, trial and error and goal seeking. Both disciplines employ innovative techniques and novel materials that help their practitioners develop new ideas, discoveries and visual products," says curator Betsy Stirratt of Indiana University Bloomington's Grunwald Gallery of Art, which originated the show in 2016.
Among the pieces on display are Spectrum Dynamic by Caleb Weintraub (who received his MFA from Philadelphia's Pennsylvania Academy of Fine Arts) and Dan Kennedy, an assistant professor at Indiana's Department of Psychological and Brain Sciences. Using motion capture data acquired from individuals with autism, the pair distilled the repetitive movements common with autism (known as stimming) into "essential kinematic signatures … In this project, patterns of movement are interpreted as trails of particles or turned into moving scaffolds in order to isolate and reflect the dynamics of these actions. Aesthetic choices related to light, color and material are informed by testimony given by participants who have explained the function and feeling of stimming. By capturing the motion of a range of sequences and distilling the data into 3D animated virtual forms, these movements are turned into concrete structure and volume, filling in gaps and making the invisible visible."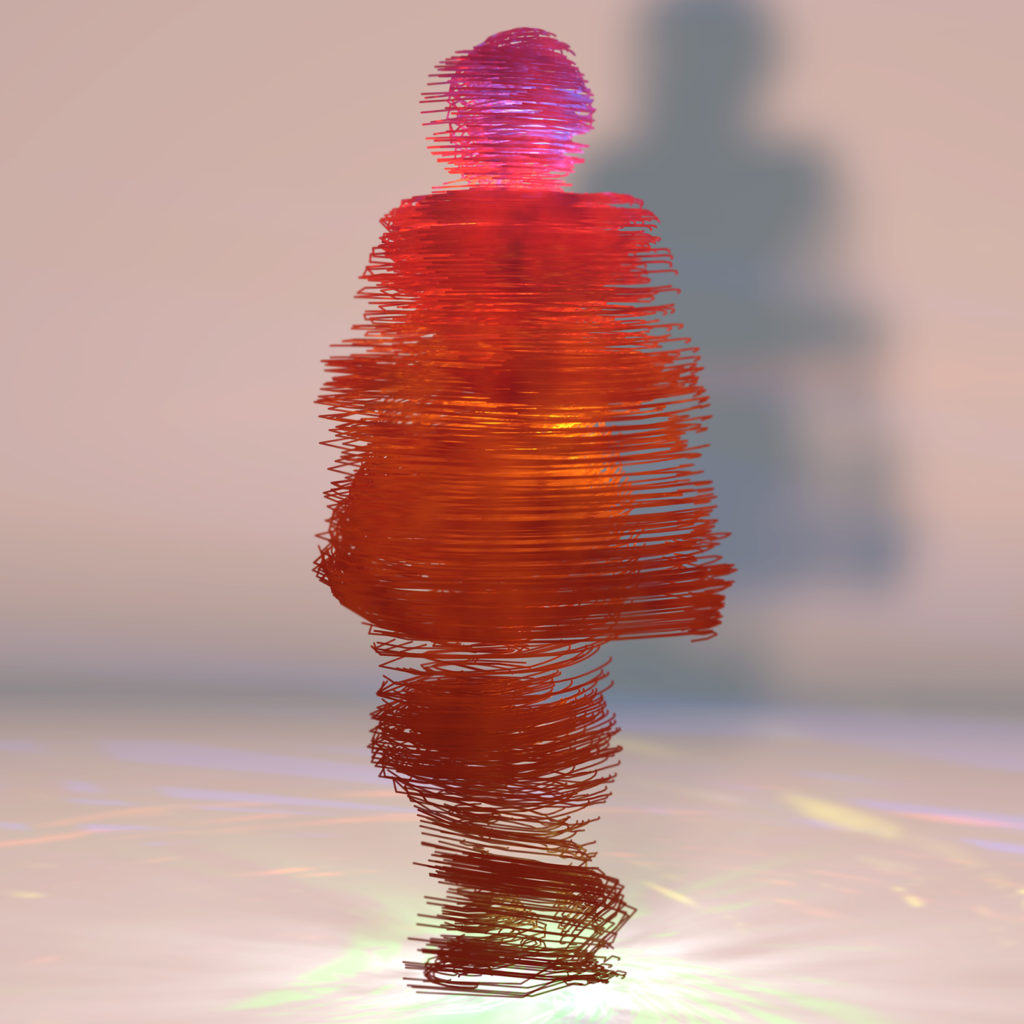 Matter Meddles with Math is a series of sculptures made of of PPVC plastic, epoxy, acrylic plaster, 3D printing filament and clay by artists Martha MacLeish and Malcolm Mobutu Smith and mathematician Mathias Weber.
"While artists create objects by making them, mathematicians create objects by proving that they exist. As a consequence, mathematicians and artists often value quite different aspects of the same object," the team says. "Matter Meddles with Math engages in a dialogue about these values, trying to transfer abstract mathematical ideas about shape into a compelling reality."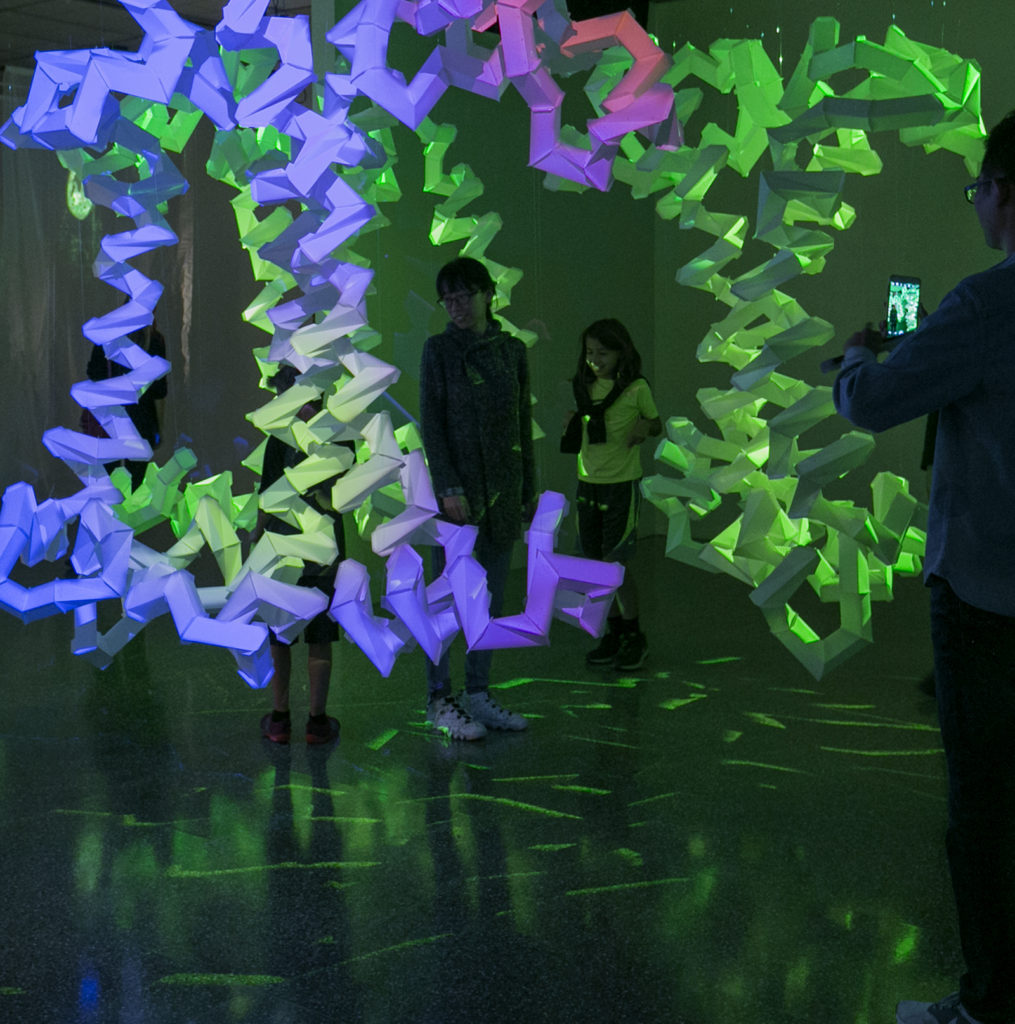 PONDerings, by artist Margaret Dolinsky and biologist Roger Hangarter, consists of live leaves and laser printed transparency film. The pair explains: "Dolinsky's artistic explorations into portraiture reveal a face of nature that is brought into conversation with Hangarter's scientific explorations into the life of plants and the life-sustaining process of photosynthesis. In an effort to communicate their pondering, drawings created as a reaction to pond life are translated into the leaves of aquatic plants through light-dependent chemical processes that are part of photosynthesis. As a result, their collaborative work communicates a synergistic expression that reveals fundamental artistic and scientific elements of nature."
"A comparison of the thought processes in art and science reveals significant differences," says Stirratt.
"A successful art/science collaboration requires that each team member view his or her own discipline in a new light and alter preconceived ideas and expectations. As can be seen in [Re]Imagining Science, these collaborations tell us much more about how scientists and artists think than we can glean from their work as individuals. Perhaps this exhibition will encourage other researchers and artists to approach their work in new ways, leading to products in the arts and sciences that had not previously been conceived."
[RE]Imagining Science is on exhibit at the Klein Gallery through March 24, with a closing reception at 5:30 p.m. March 22.
This article was produced as part of our Writer in Residence Program with the University City Science Center.